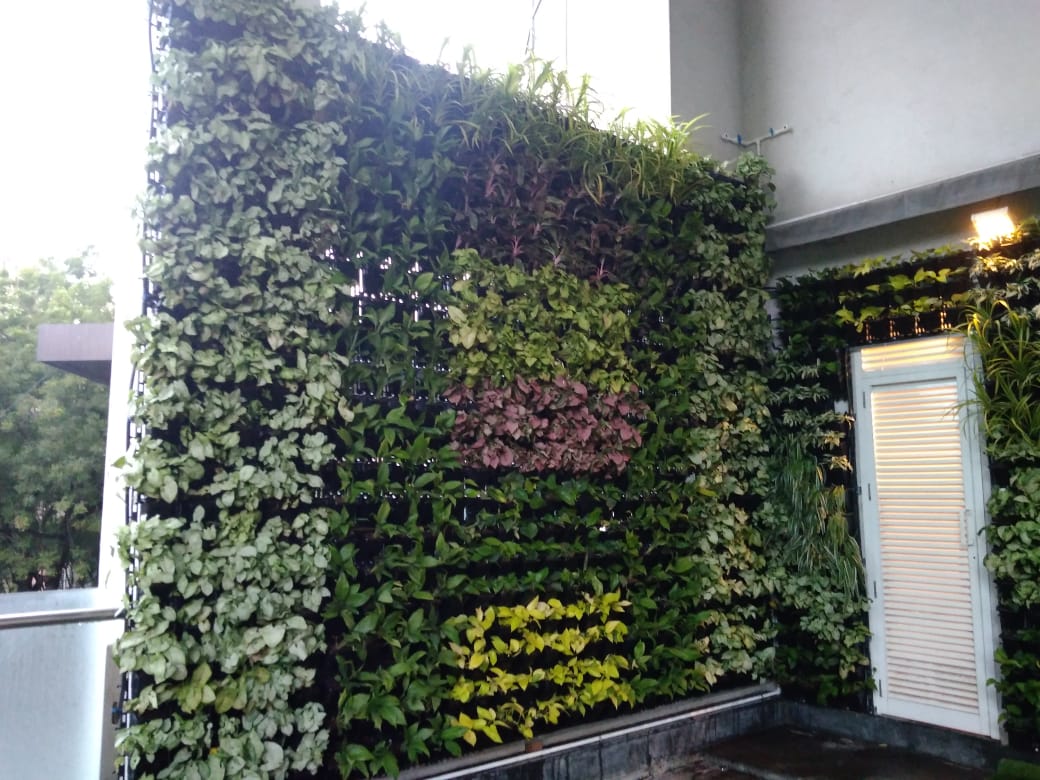 Vertical Garden
Vertical gardens are plants that grow vertically on structures which can either attached to walls or can be free-standing. Since there is a dearth of green space in cities, green walls can turn urban spaces into something eye-catching.
They can also enhance air quality and offer health benefits. This an alternative method of gardening for expanding the scope of growing plants within a vertical space.
Green walls are not just refreshingly beautiful but also add life to the ambiance of your outdoor area.
These green walls can not only absorb heated gas in the air but also lower indoor as well as outdoor temperature, offering a healthier indoor air quality and also a more beautiful outdoor area.
At EverGreen Associates, we create vertical gardens using highly durable, long lasting materials and better performing felt materials. The vertical garden walls offer an exciting new platform for filling plants. We offer natural plants or artificial plants as per customer requirement. Our areas of expertise include designing, installation, maintenance, and irrigation. We are specialised in designing vertical walls. Our vertical gardening services are available within a reasonable range to suit the budget of our clients who come from all walks of life.
Living wall systems are made from pre-vegetated panels, planket blankets or vertical modules that are vertically fixed to a structural frame or wall. The panels can be made from plastic support a wide range of plant species. (eg ground covers, edible plants). Made from pre-vegetated panels, vertical modules or planted blankets(vegetated mat wall) which are fixed to a structural framework or a wall made from a steel framework