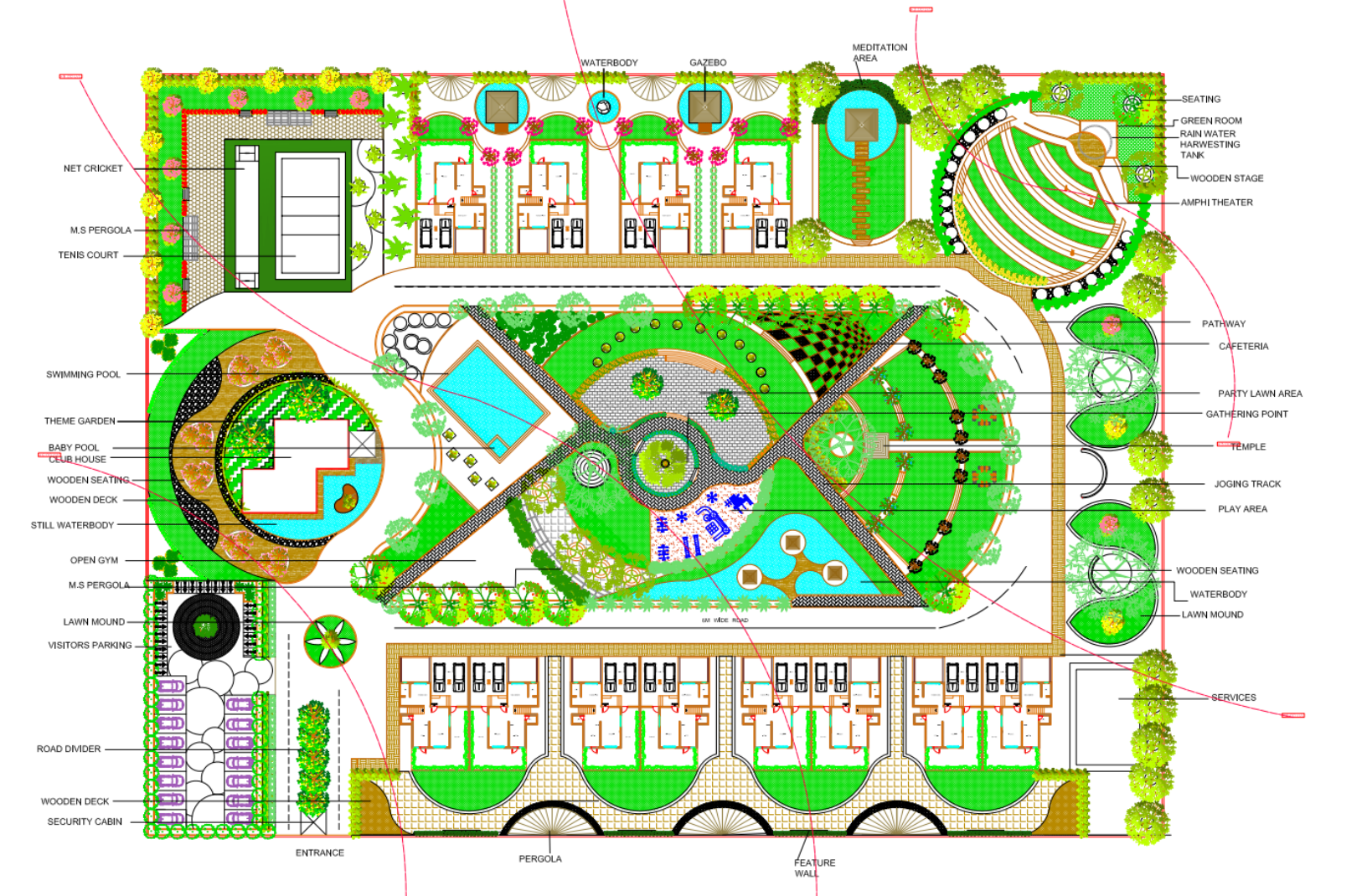 Landscape Design
EverGreen Associates is a leading landscape designing company. Our landscape designers will meet you to discuss about landscape design brief, and take into consideration your design ideas and suggestions apart from factors such as soil, fencing, decking, pools, drainage etc. Once we meet you, we will provide you with a detailed design fee proposal mentioning the scope of the project. Once you accept our design fee proposal, we will begin with sketch design. We will create a sketch of the proposed landscape, images and items which would fit within the landscape and the budget.
On the basis of the results of the sketch design and budget meeting, we will rework on the design and use 3D perspectives to provide a clear understanding of the project. We will also bring the budget for the project to a fixed lump sum. In case it is necessary, we will take care of the planning approvals at this stage. When it will be necessary, our designers will be involved in all stages of the projects, right from creating drawings to completion.
Once we are done with the design, our Landscape developer team will take over to execute the ideas of the proposed design during the building process. We have a highly experienced Landscapers team with expertise in handling projects for homes, builders, architects, and interior designers. Therefore, you can be assured that your project is being handled by experienced professionals. You won't have to oversee the project on your own. A supervisor will oversee all aspects which are related to the project. This will ensure that the project is completed within your specified deadline and budget according to your expectations. So, if you want to give your garden a new look, you can count on us.