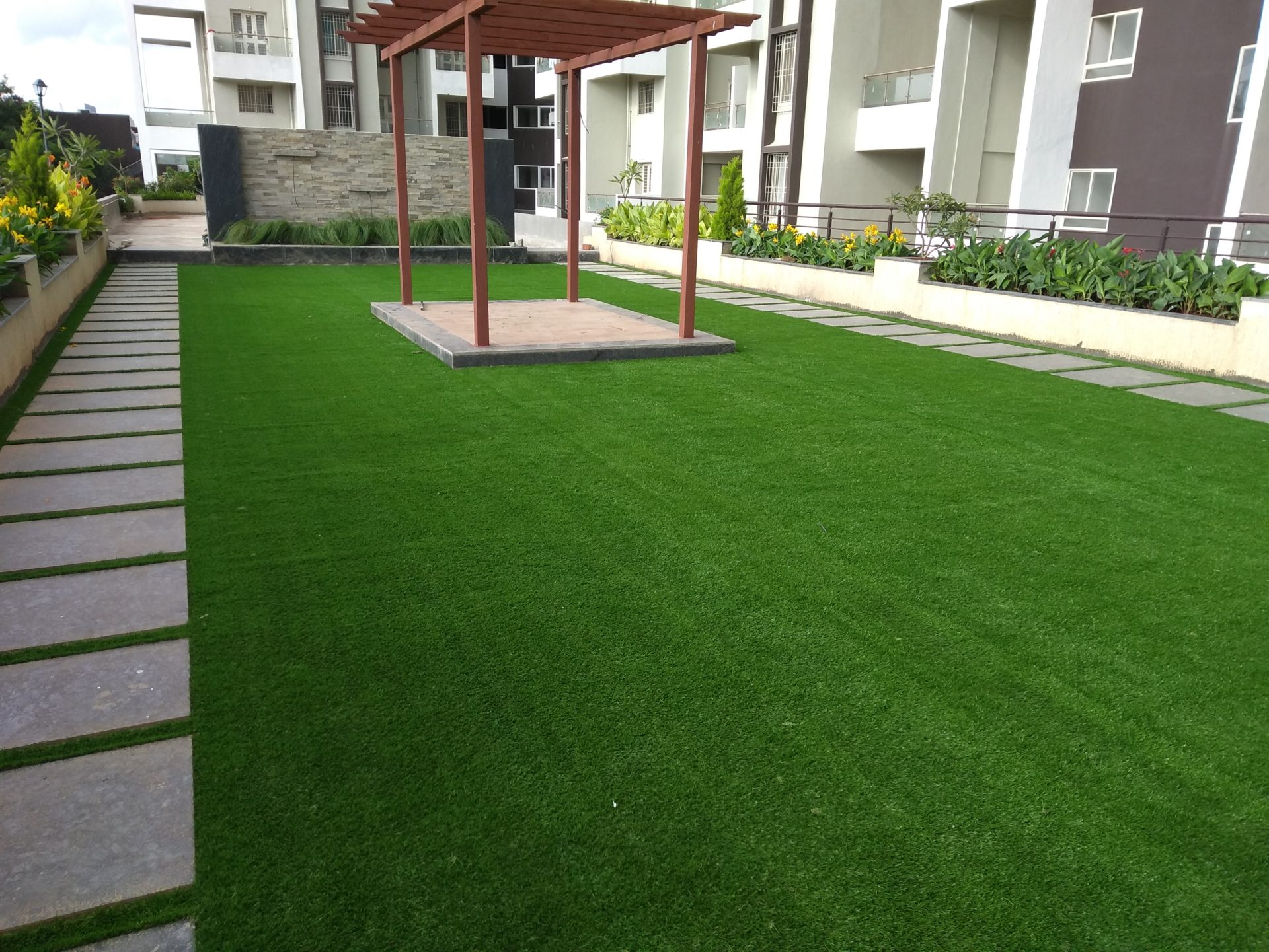 Artificial Grass
We are importers of Artificial Grass in Pune. We have artificial grass for landscaping, sports flooring, balcony garden, Terrace Garden.
The quality of lawn we provide has durability of over 10 years and maintain softness like natural grass.
To make our customer hassle free; we provide instillation at site as well. Our experience installers makes the artificial grass carpet look like natural grass.
Features of Artificial Grass :
UV Stabilized - This makes artificial grass resistant to everyday sunlight. We provide color fading warranty of 5 years.
Softer Yarn - The yarn (grass) we provide is softer and feels the same for years on end.
Allergy Free - Artificial grass we provide does not cause any allergy to children and pets.
Fire Resistant - The grass is fire resistant to a great extent.
5 years warranty
Advantages over Natural Grass
No daily watering
No frequent fertilization and cutting
Pet Friendly
Washable
Keeps its lush green color all year round
We suggest following Artificial Grass according to your use
Garden, Balcony or Terrace : you can put artificial grass carpet which comes in 35 mm or 25 mm (35 mm is preferred).
Vertical wall : 10 mm artificial lawn
Football Field : you can put 45mm Footall Turf
Hockey, Cricket pitch or Multipurpose sports fields : Curled grass (15 mm)