Project

Galleries

With so much of experience in the business, EverGreen Associates is your
source for the highest quality and landscaping service.
About

Our Company

EverGreen Associates is a well-known landscaping company based in Pune. With more than three decades of experience in the field of landscaping design, we have won the trust of builders, property owners and architects by handling projects with precision.  Our services include landscape design and development, natural sports field development, terrace garden development right from basic leveling to lawn installation, garden maintenance, and vertical garden development. We deal in products such as artificial grass, nursery plants, and lawn grass. The landscaping designers associated with us are skilled in grass installation in terrace gardens, balconies and football turfs.

Our landscaper designer team includes licensed and skilled individuals who pay attention to every minute detail of a project. To ensure that your ideas are brought to life exactly as you want to, we let one landscape designer handle a project right from its conception on paper to its completion. Therefore, if you want to have a landscape garden designed with perfection then you can get in touch with us.
Why

Choose EverGreen Associates ?
Latest

News More news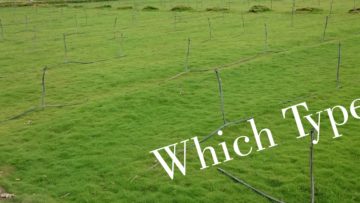 Types of lawn grass available in Pune. Looking for the perfect lawn type to suit your need ? In Pune there are basically...
Read More